We are pleased to release our first official Beta Release of Wizard Assistant. Please Note: This will be a licensed possibly freemium based subscription model app when out of beta.
Download and installation instructions for Beta Release.
---
Linux installation instructions
Download the package for your distro.
---
---
---
Mac:
Coming soon. Working on acquiring Mac to compile the app on.
---
After installation:
The ssh terminal central widget works with username/password and also the native ssh agent for Linux and the Putty pageant agent for Windows.
The Putty Installer with pageant can be installed by the download link below.
https://the.earth.li/~sgtatham/putty/latest/w64/putty-64bit-0.73-installer.msi

If you have not already converted your OpenSSH formatted keys to .ppk format you will need to do this via PuttyGen by importing the private key entering the pass and then exporting it in .ppk format. You will then need to add this .ppk to Pageant SSH agent.
It also supports 2FA ssh logins thanks like Duo and will prompt you via push or offer interactive prompt to choose how to auth.

It is a multi-tabbed terminal so clicking to the right of the existing tab will spawn a new tab just like it does in a browser. For more information about how that works see the PyPi link here. This portion of the app is opensource.

Once you have logged into a server it will show like the below and be just like your typical ssh terminal.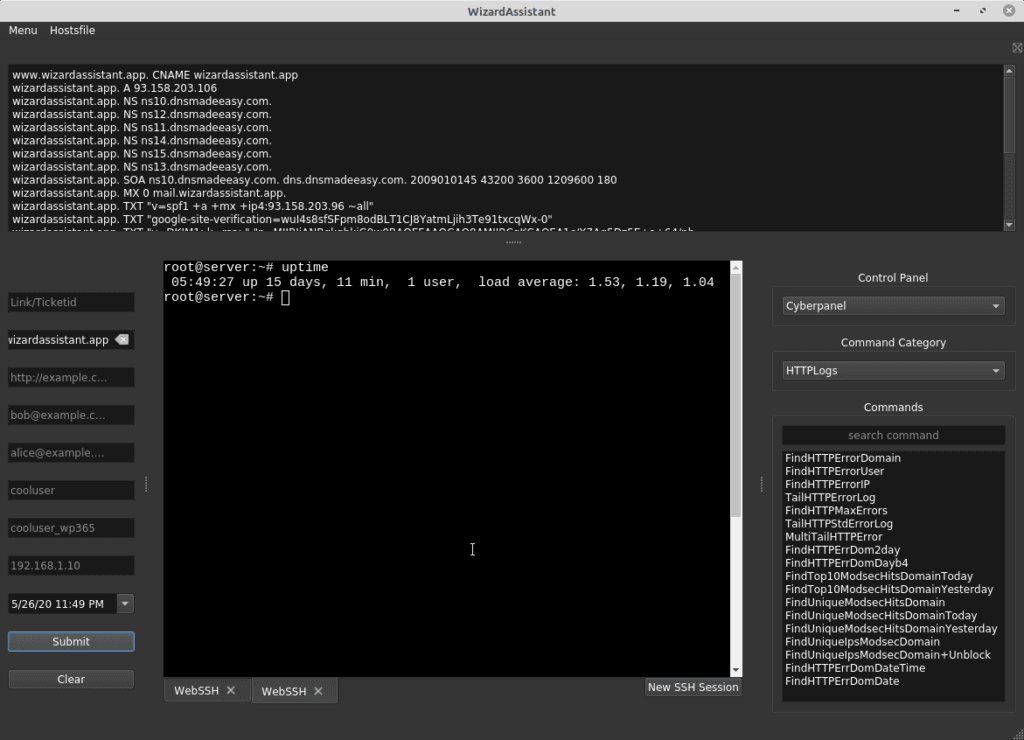 You will then be able to start troubleshooting. See our User Guide for an explanation of how to use the app.